In this example the processed query contains four data sets and a summary for each event as seen below.
Four Events Comparison Report with User Defined Queries.
Page 1
Section 'Event History' ( Summary of Event Dollars ) displays default rows; Gross Revenue, Gross Expense, and Event Net.
Section 'Sponsor Information' ( Number of Sponsors per Category ) displays rows as defined by the user defined queries with corresponding columns for gross revenue, total number of transactions and total unique contributors (UC).
Section 'Event Tally' by default sums quantitative data on participation and attendance.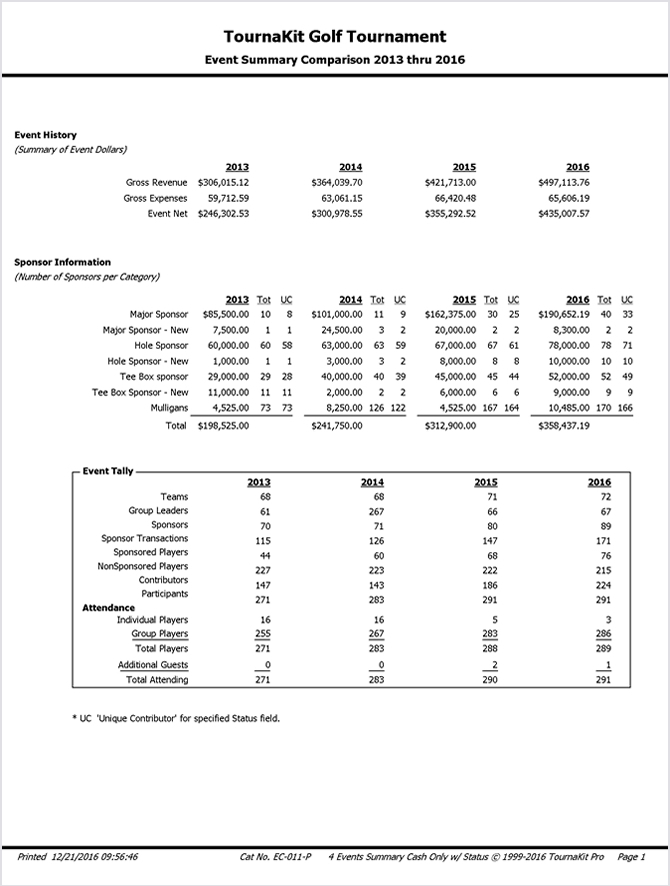 Page 2
Sections 'Revenues' and 'Expenses' display rows containg line item detail from the Event's Financial Summary section.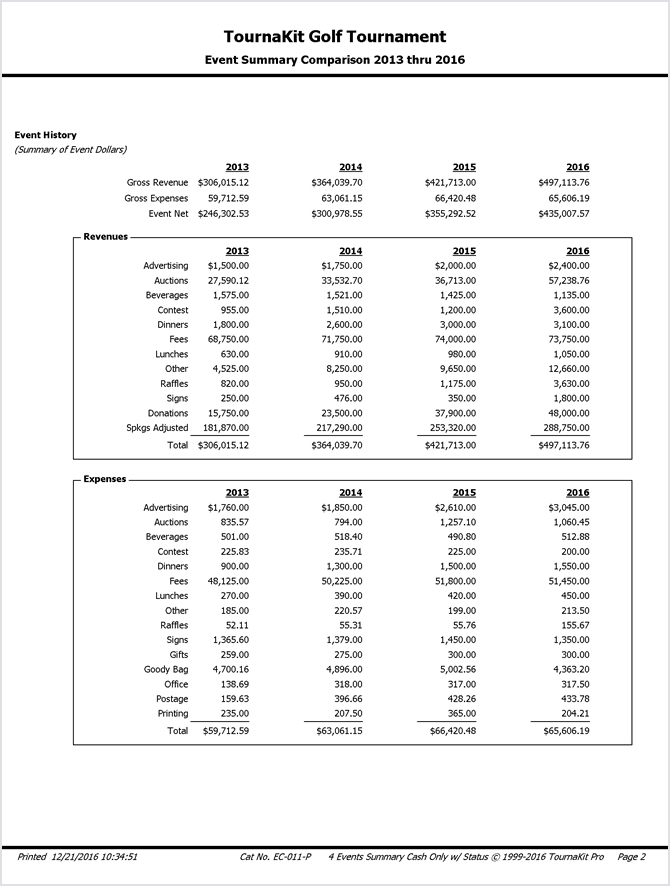 Four Event Summary Comparison