Contests create an atmosphere of fun and excitement at your charity golf tournament.
One of the first lessons we learned about how to grow a successful charity golf tournament was to include a hole in one contest and especially an open invitation putting contest that simply requires the purchase of a ticket.
Large prizes can be offered for a minimal cost through prize insurance. Players and guests will remember the moment when the $10,000 putt was made at your charity golf tournament.
Each contest creates a sponsorship opportunity for fundraising and player memories which promote returning to your next golf event.
Charity Golf Tournament Contest Types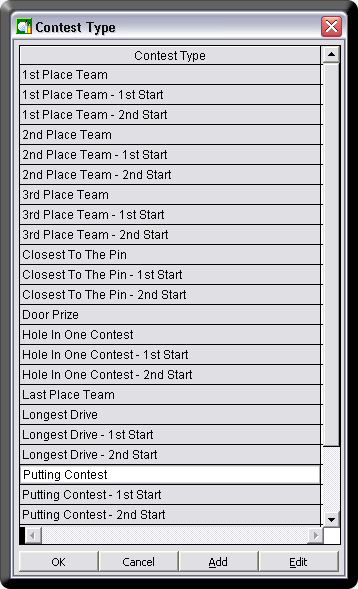 Charity golf tournament contest provide golfers with a challege and income for your charity.
Charity Golf Tournament Contests by Type Report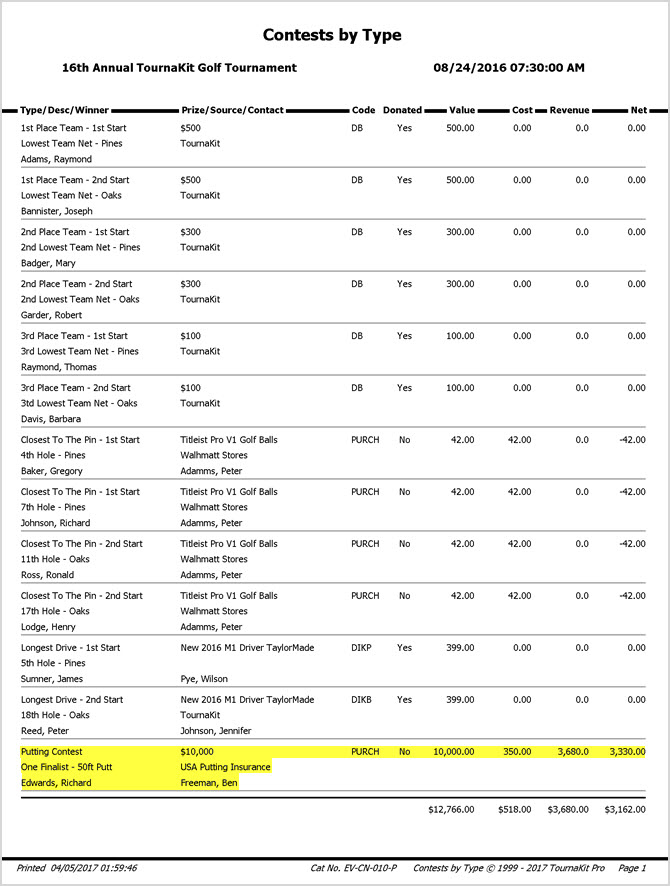 Save time!
With TournaKit Pro you can easily print donor receipts for each Contest.
Below is a an example of a donor receipt.
Charity Golf Tournament Contest - Donation In-Kind Receipt